*This post may have affiliate links, which means I may receive commissions if you choose to purchase through links I provide (at no extra cost to you). As an Amazon Associate I earn from qualifying purchases. Please read my disclaimer for additional details..
Part of a parent's job is to look for ways to make their baby comfortable. When a baby is comfortable, they sleep better, play better, and they will generally be happy, and then the whole household is happier. When a diaper restricts a baby's movement they will be fussy and may have rashes in uncomfortable places.
A baby's skin is very sensitive, and they often get diaper rashes when they wear some diaper brands. This makes the child fussy and parents concerned.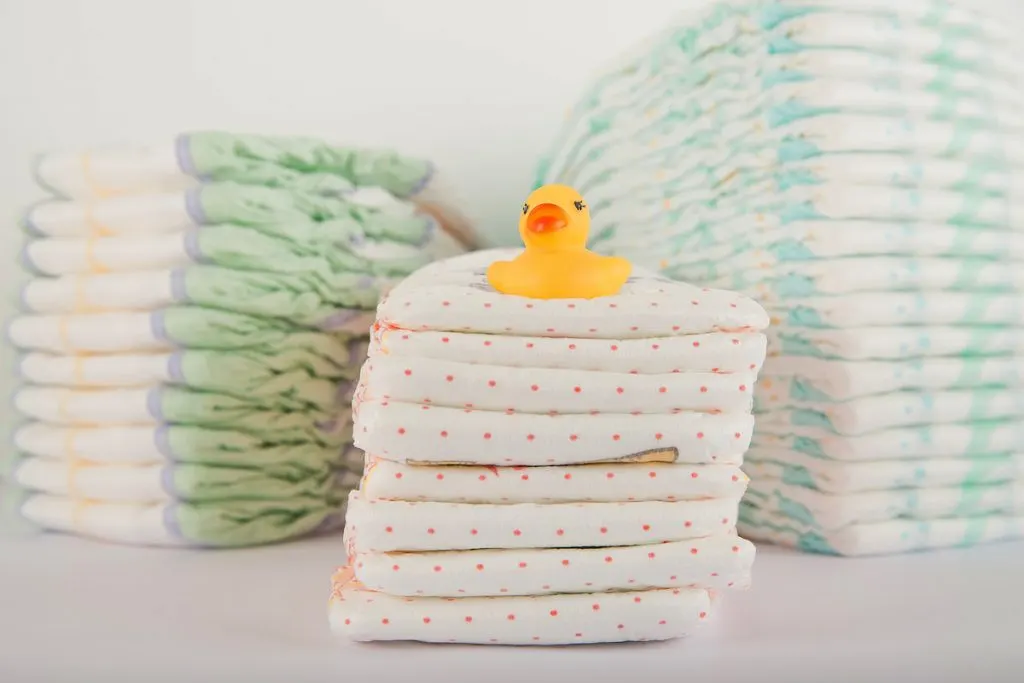 As a parent or a caregiver, you may have been to the baby department in the store and gotten overwhelmed with the different diaper brands. In the quest for finding the best diaper for your child, you have most likely tried every leading brand of diapers available in the market today.
Here we will discuss two diapers from the same manufacturer—Pampers Baby Dry and Pampers Cruisers. We hope that you will be better informed after reading it to know how they differ and which type is better for your baby.
Pampers Cruisers
Pampers Cruisers have a long-lasting fit to securely hold your baby and are great for active babies. Some of the features of Pampers Cruisers include:
Absorption
Pampers Cruisers have Leak-Guard barriers that stop leakage on the sides.
An inner liner keeps fluids away from the sides and the back preventing leakages.
Comfort
Pampers Cruisers have revolutionized the way parents care for their babies by providing a breathable material, expanding sides, and an absorbent core that is designed to help keep your baby as dry as possible.
The material is also not irritating, therefore your baby will not get rashes even during times when you can't change them immediately.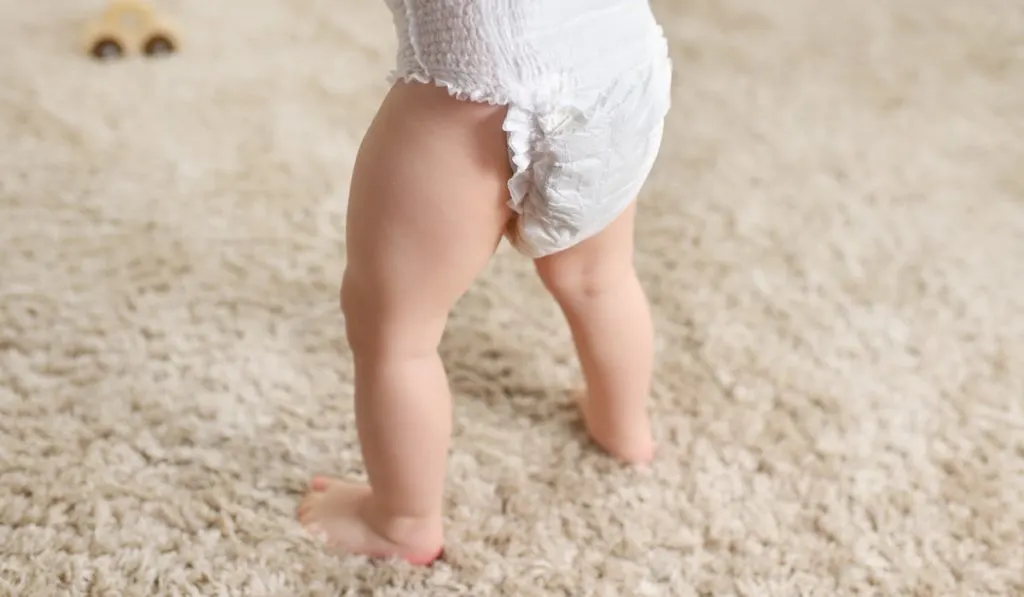 Fit
Pampers Cruisers is available in sizes 3-7. They are not super stretchy, so it is vital to find the correct size for your baby. A diaper that fits your child well will have any liquid spread evenly in the diaper.
Pros
They are hypoallergenic
Free of parabens and latex
Gentle on your baby's skin
Has rash protection
They have a sag-free feature
Cons
They don't stretch much
Has no wetness indicator
More expensive
Pampers Baby Dry
Pampers Baby Dry is a disposable diaper that comes with a pre-folded absorbent insert. This is folded inside the diaper and fastened with tabs.
Absorption
What makes Pampers Baby Dry special? Pampers Baby Dry has a unique absorbent technology in its dry-weave layer that ensures your baby's skin stays drier throughout the night and prevents wet-through. "Wet-through" occurs when wetness gets out of the inner layer of a diaper, causing the baby's clothes to be wet when they wake up.
Comfort
Baby Dry has all-around stretchy sides that adapt to your baby's activity, giving them the freedom to play as they wish. These elasticated panels make it easy to take the diaper off and put it on.
Pampers Baby Dry has a 3-layer design, consisting of an outer layer, a middle layer, and a waterproof layer. This three-layer design ensures your baby stays dry, active, and happy at all times.
Wetness Indicator
What is really unique about Pampers Baby Dry is the wetness indicator that changes color when it comes in contact with urine. This allows parents to know at a glance when their baby needs a change.
Added Lotion
The layer closest to your baby's skin has a skin-protecting lotion to keep their tender skin moisturized.
Pros
Pampers Cruisers do not sag
Causes no irritation or itchy feeling to the baby
Good absorption
Perfect fit
Cons
Overnight absorption may be less
Not available in larger sizes for babies over 36 lbs.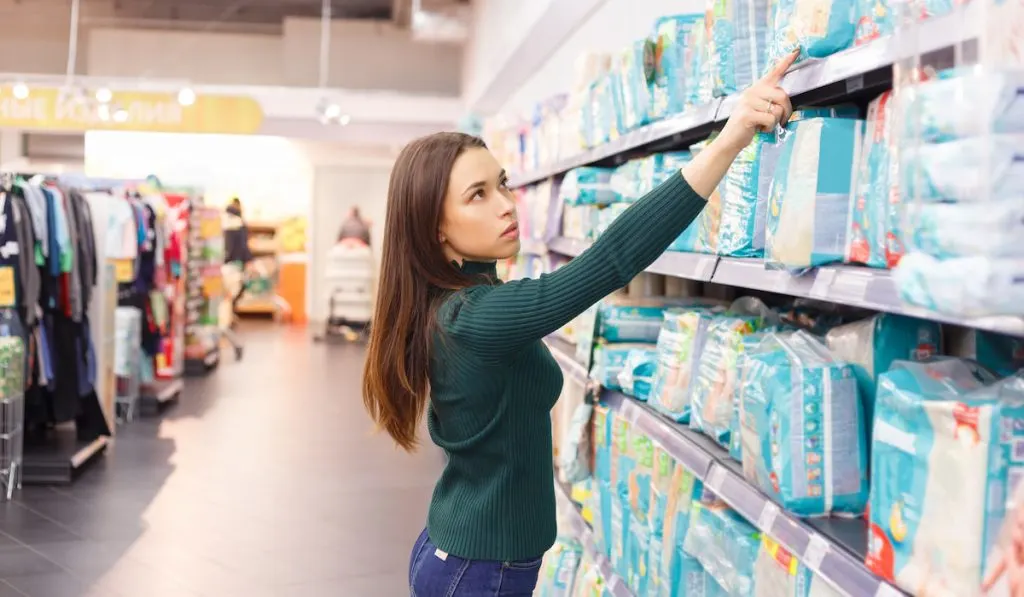 Overnight Protection- Pampers Baby Dry or Cruisers?
As a parent, you want a diaper that will offer your child overnight dryness. A diaper that will absorb the liquid fully will offer your baby better restful nights. The choice with such a high absorption ability is Pampers Cruisers.
Both Pampers Baby Dry and Cruisers have 3-layer protection:
Stay-dry outer layer
Moisture-wicking middle layer
Breathable waterproof layer
Both absorb wetness well, but the fit of Pampers Baby Dry can cause leakage. On the other hand, Baby Dry has more airways because the fit is not as tight, which promotes additional dryness.
Factors To Consider When Choosing a Diaper For Your Baby
Diapers are an essential item of baby gear. But with so many choices, how do you know what kind to buy? It's easiest to start with the why.
The diapers you choose should fit your baby comfortably, protect the baby from rashes, absorb wetness and hold solids, and be easy to change. Getting the right fit is as important as getting all the other features right.
The fit issue can be complicated. Diapers come in different sizes. They range from newborn size to toddler size.
Babies are generally in diapers at night, so you will want a diaper that is up to long stretches overnight.
When your baby starts crawling, you will probably need a diaper with elastic at the waist.
Pampers Cruisers are a better option.
In Conclusion
Rashes are related to wetness, chafing, and infrequently changing your baby's diapers. Some diaper brands also cause rashes in babies. You may find yourself trying different diapers to see which one your baby's skin tolerates. Yet, despite all your efforts, your baby's skin still may react to the diaper. Finding a diaper that lessens irritation is very important.
Cruisers work best in the night as they hold more liquid while keeping the baby dry. While Pampers Baby Dry may cause leakage at night as its liquid absorbency is less.
Still, the two diapers are convenient and comfortable for babies. Pampers Baby Dry has a wetness indicator that will help you know if your baby needs a diaper change; a very useful feature, especially for busy parents.
Resources: