*This post may have affiliate links, which means I may receive commissions if you choose to purchase through links I provide (at no extra cost to you). As an Amazon Associate I earn from qualifying purchases. Please read my disclaimer for additional details..
Breastfeeding is a great way to bond with your baby and ensure they get all the required nutrients. When looking at maternity bras, you may see nursing bras and pumping bras.
If you're a first-time mother preparing to breastfeed or you've previously used a regular bra for nursing, you might wonder what the difference between a nursing bra and a pumping bra is.
Keep reading to understand the differences between a pumping bra and a nursing bra, as well as their benefits.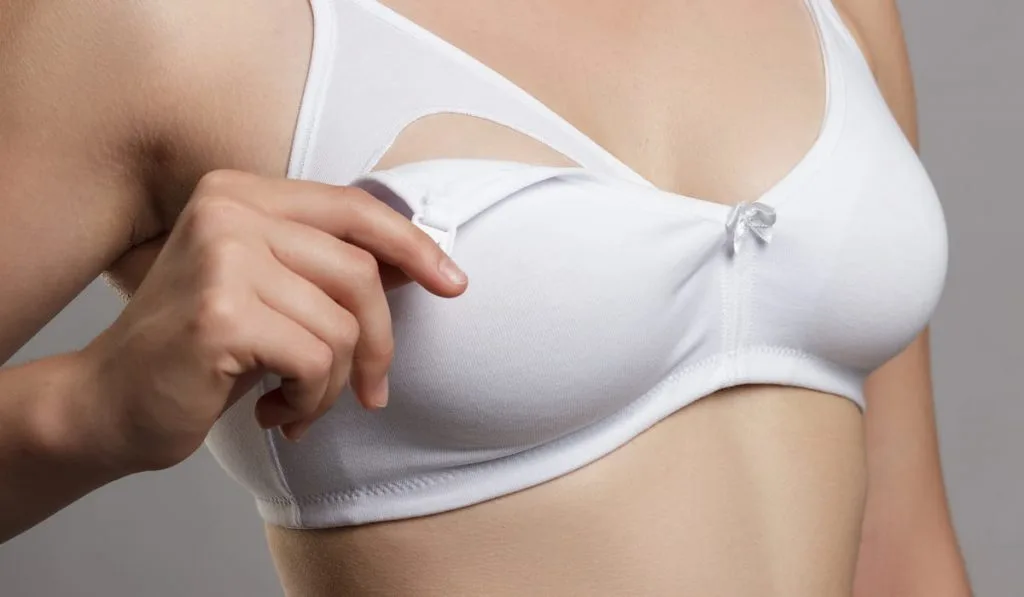 What Is a Nursing Bra?
A nursing bra has pull-aside flaps or clip-down cups for easy breastfeeding. This allows you to nurse without taking the bra off.
Nursing bras look like sports or yoga bras but with added features. Some nursing bras can stretch without losing their shape.
This is critical, since your breasts change shape as you release and build up milk supply throughout the day.
Types of Nursing Bras
Nursing bras are available in different styles, shapes, and sizes. Some of the common types you'll see are:
Night nursing: These bras are lightweight and don't have hard seams or hooks. Night nursing bras are designed for comfort; you can sleep with them on and feed your little one.

You also don't have to worry about breastmilk leaking, as the pads help absorb excess milk.
Drop cup nursing bra: This is perfect if you prefer wearing a regular bra.

The drop cup nursing bra has flaps on the cups that you can hook and unhook. Some bras have poppers or clips at the tip.

You need to unclip them from the strap to feed your baby. These bras are convenient and deliver ample support and comfort.
Wireless nursing bra: Wearing an underwire bra while nursing can be uncomfortable, as it puts pressure on your milk glands.

Underwire bras don't stretch, making them uncomfortable to wear for extended periods.

However, wireless nursing bras are comfortable to wear throughout the day. You'll also notice they are lightweight and supportive, even though they are wireless.
Stretch fabric bra: This bra resembles a conventional sports bra. The fabric crosses over at the front, which allows you to pull a cap down.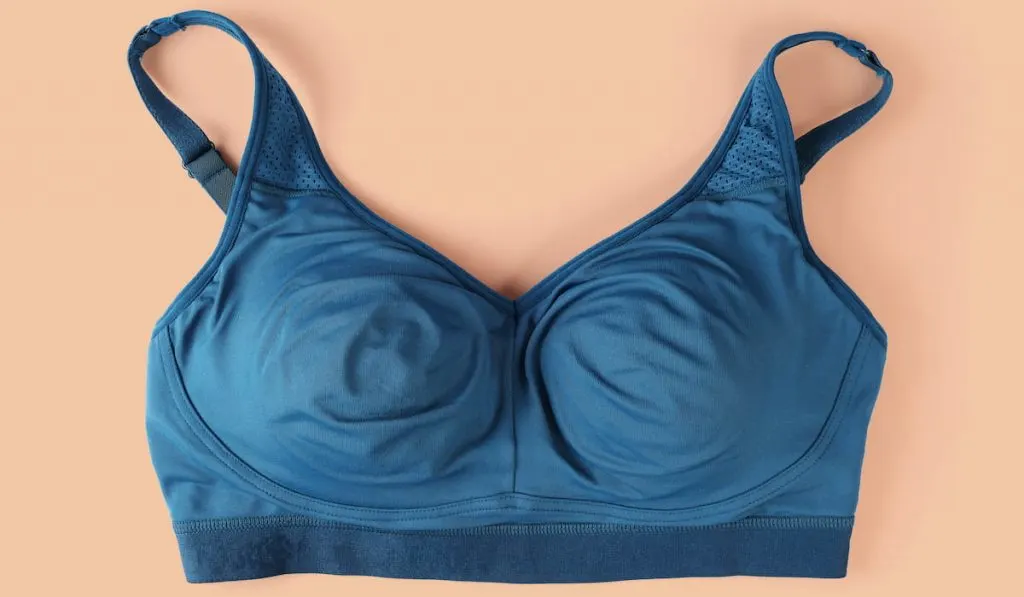 Strapless nursing bra: This resembles a regular strapless bra, but it has an outer lining that you pull down to feed your baby.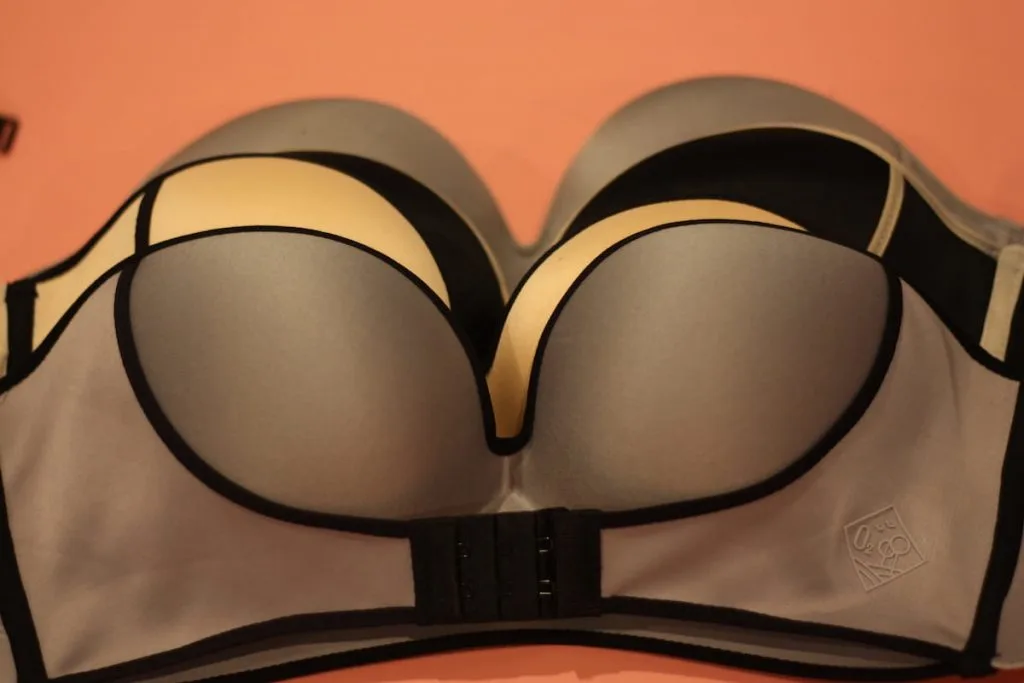 Nursing Bra Advantages
Some of the benefits of using a nursing bra include:
Speed and Convenience
Nursing bras provide a convenient way to breastfeed. You only need to unclip the straps to feed, which would be challenging to do with a regular bra.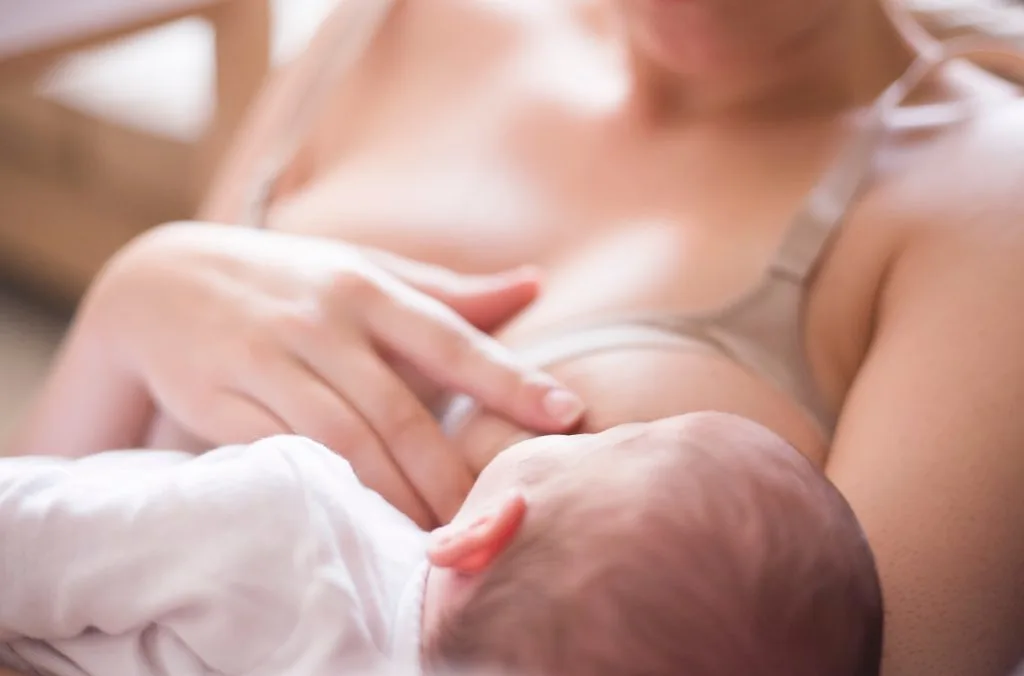 With a nursing bra, you can use one hand to unsnap while you hold your baby in the other hand.
Support and Comfort
Unlike regular bras with an underwire, wireless nursing bras support your breasts and prevent clogged ducts.
The straps adjust for a perfect fit. You'll also find nursing bras comfortable to wear during the day and at night.
These bras distribute weight equally, which improves posture and relieves discomfort.
Additionally, most of these bras are padded to prevent leaks and provide support. A nursing bra holds nursing pads in place even when sleeping.
Most nursing bra manufacturers also provide extra expansion space to fit the shape of your body.
What Is a Pumping Bra?
A pumping bra holds breast pump flanges while you pump. The bra has openings that hold the flanges in place as you go about other activities.
One thing to note is that you can't breastfeed in a pumping bra.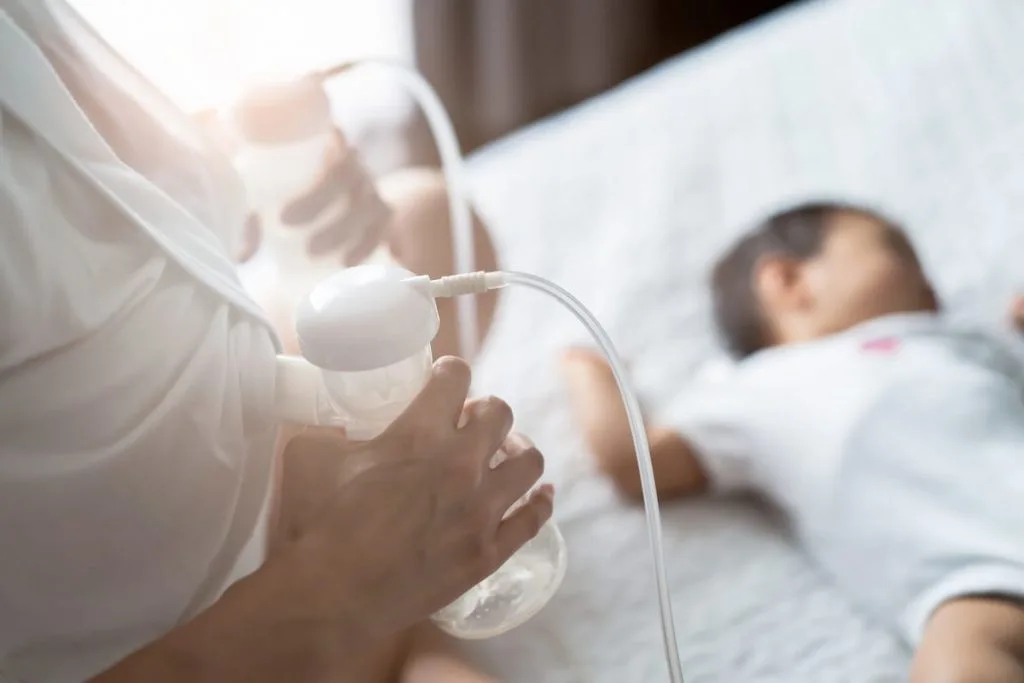 Pumping Bra Advantages
Hands-Free Pumping
A pumping bra holds the pump's flanges in place, which allows you to perform other activities without holding your pump.
Easy to Attach and Detach Pump
Unlike a nursing bra, a pumping bra provides a convenient way to attach and detach your pump, thanks to the holes added.
Which Should You Choose?
The choice between a nursing and pumping bra depends on the intended use.
A nursing bra is ideal if you breastfeed often and need a comfortable and convenient way to feed your baby. It's also a good option if you have a wearable pump.
You should consider getting a pumping bra if you pump often and need a convenient way to collect milk while doing other things.
A pumping bra is good for moms who travel frequently and still need to pump for their newborn. These bras are also ideal if your current nursing bra isn't comfortable for your pumping sessions.
Fortunately, some companies have introduced combination pumping and nursing bras. These allow you to breastfeed and pump with the same bra.
Final Thoughts
Your body undergoes many changes during and after pregnancy. The choice between a nursing or a pumping bra depends on your needs.
If you pump more than you nurse, you'll find a pumping bra helpful. However, a nursing bra is handy if you breastfeed your baby often and need something comfortable and supportive.
Resources