*This post may have affiliate links, which means I may receive commissions if you choose to purchase through links I provide (at no extra cost to you). As an Amazon Associate I earn from qualifying purchases. Please read my disclaimer for additional details..
When you're pregnant, you probably will spend a lot of time researching clothing and baby products to make life with a newborn easier. There is so much to choose from and so many options in every product category.
Finding clothing that keeps you comfortable and makes nursing go smoother is essential if you're breastfeeding. However, some wonder whether it's best to wear a bra under a nursing tank or go braless.
Do you wear a bra under a nursing tank?
Whether you wear a bra under a nursing tank depends on the fit of your tank top and bust size.
If the fit is snug, your nursing tank will keep nursing pads in place to prevent milk spills, so you don't need a bra. Women with larger busts, however, may need a bra to get proper support.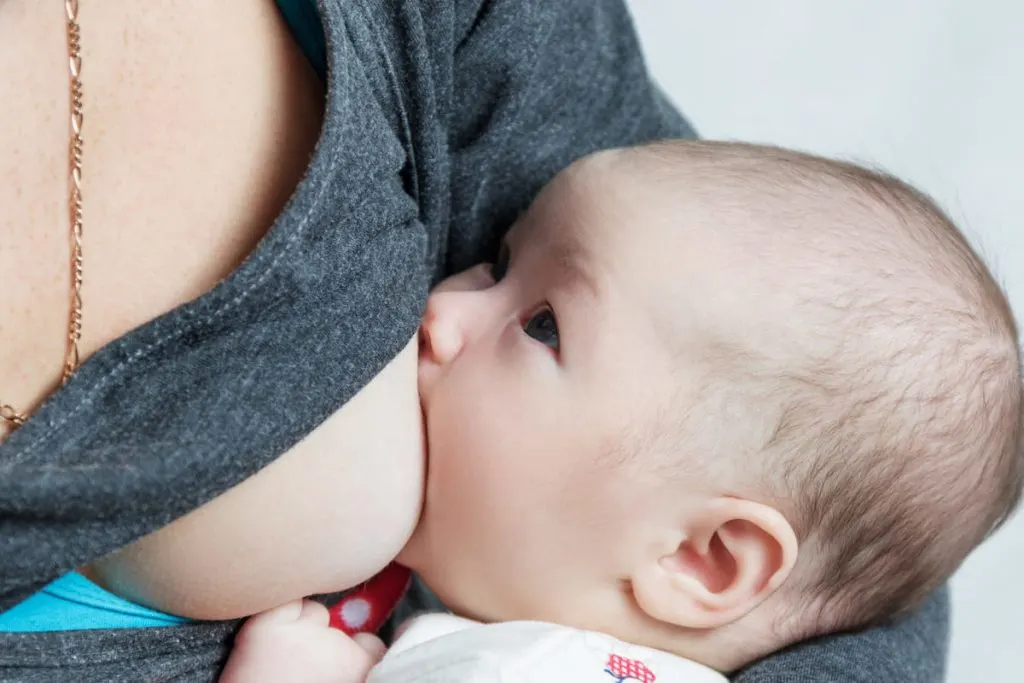 The perfect nursing tank will be tight enough to hold pads but loose enough to fit a bra if you need the extra support as you move around the house.
These days, there are some excellent choices in different styles that make wearing a nursing tank all day much more viable.
Nursing tanks are a staple for most new mothers. Having reliable nursing tanks in the wardrobe will give you good clothing options and the support you need to nurse.
Here's some helpful advice on how to choose the best nursing tank and whether you need to wear a bra under your tank.
Prioritize the Fit
Wearing comfortable clothes is critical when you're pregnant and as you breastfeed after delivery.
However, finding clothes that fit is challenging, especially as your body changes shape dramatically after childbirth.
Thankfully, most nursing tanks are made of stretchy material that hugs that body without feeling too tight. Still, finding the right fit should be your top priority, followed by styles and colors.
There are a lot of choices out there, but here are things you should consider when choosing a nursing tank:
Fabric
The fabric should be breathable and soft. You're going to have to wear the nursing tank day and night.
Nursing also means you'll have to stay put in one position for a long time, so you'll want a comfortable fabric like soft cotton. Natural materials breathe better and prevent you from feeling too hot.
Size
Always buy nursing tanks in your current size. You may experience fast size changes as you move through pregnancy and start breastfeeding.
Thankfully, nursing tops are typically affordable, so you can buy new ones as your body changes post-pregnancy.
Flex
A good nursing tank is stretchy and will hug your body as it changes. Buy a nursing tank with a flexible material that you can pull on and move around without worrying about damaging it.
Color
Nursing tanks come in all colors, but some are better than others for nursing moms.
Darker colors hide breast milk stains better, so you can answer the door for a package or make a quick trip to the store with your tank on. On the other hand, if you have lighter colors that stain easily, you'll spend more time doing laundry than you'd like.
Breastfeeding in Nursing Tanks
The whole point of wearing a nursing tank is to make breastfeeding easier and more comfortable.
Most nursing tanks come with dropdown cups that either clip to the straps or fold down with a tug.
The cups of the tank are typically thicker than the rest of the nursing tank to give mothers better support when they wear them. Usually, this means you don't wear a bra under a nursing tank.
Wearing a bra, even a nursing bra, is just one more layer that needs to be undone before you can start nursing your baby.
Some nursing tanks are designed to be worn as underwear.
Many new moms don't want to buy nursing bras because they're uncomfortable or their breast size changes frequently.
So instead of a bra, they wear the underwear nursing tank when at home, and they can throw on a hoodie or a sweatshirt if they need to go out.
Other nursing tanks are thicker and are meant to be worn as outerwear. They look like a standard tank top but have thicker fabric at the top for breast support.
When buying a nursing tank, check the product description to see if it's an outerwear or underwear garment. Some are flexible, so you can use them for either.
Features to Look for in a Nursing Tank
What type of nursing tank you buy will determine whether you want to wear a nursing bra.
We've already highlighted that most nursing tanks have clips or foldable dropdown cups, but there are other features you should look for when shopping.
Removable Pads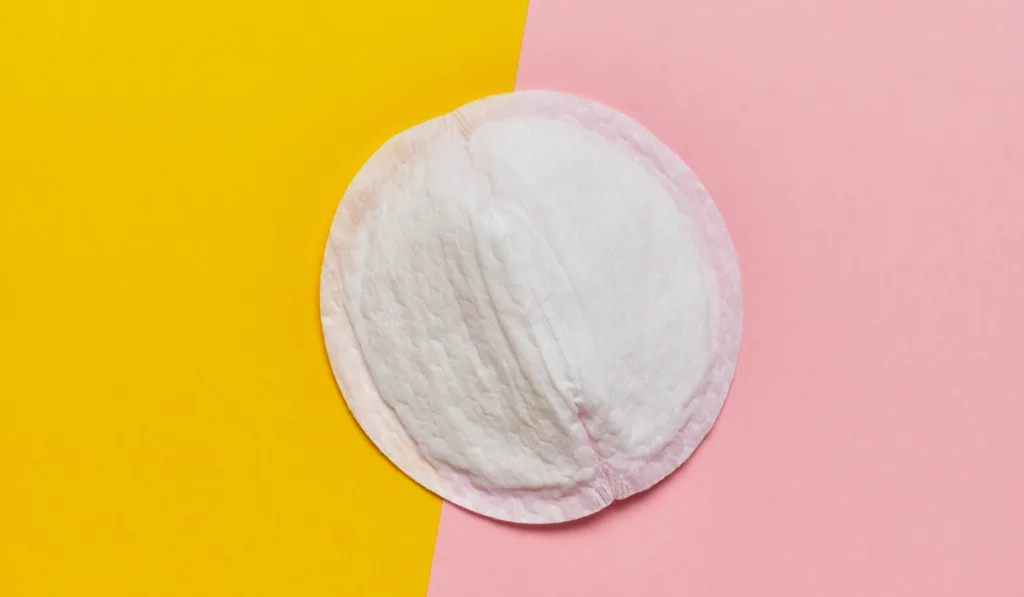 Some nursing tanks come with removable pads. They provide good coverage for nipples for people who want to be discreet.
In addition, the pads offer some lift to give mothers more support, and it's a nice way to cushion your breasts as you go about your days.
The pads also prevent unwanted milk accidents when wearing your tank top to the store or a restaurant.
Long Lengths
Most new moms like to buy nursing tanks during the later stages of pregnancy, especially when they no longer fit into their regular bras.
The nursing tank top is a comfortable alternative that provides some support without feeling restrictive.
People buy nursing tank tops in longer lengths to cover their bellies through pregnancy.
After childbirth, the stretchy material usually shrinks as your belly does. Hence, it's a nice alternative to buying more clothing that you won't use again unless you get pregnant in the future.
Longer tank tops are easy to tuck into jeans or shorts, making it easier to get more life out of each tank top.
Adjustable Straps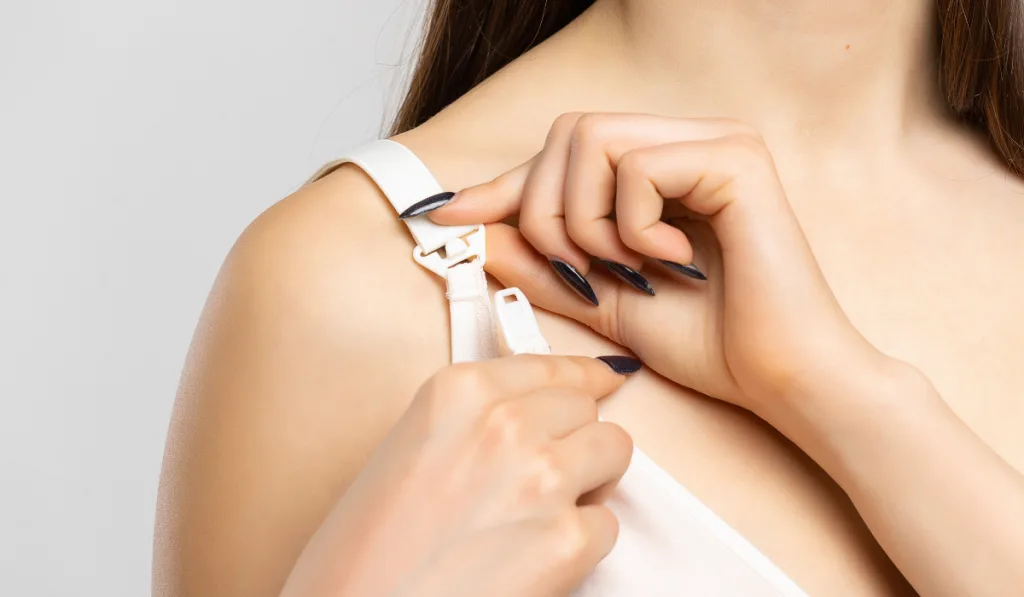 Try to look for nursing tank tops with adjustable straps. Most of them work like bra straps, so you can loosen or tighten them when necessary.
Built-In Shelf Support
Not all nursing tank tops have support shelves at the bust line. Tank tops in smaller sizes may not have the support required for larger breasts.
Finding a tank with good support is nice for people who don't want to wear a bra as well.
When Does Wearing a Nursing Bra Make Sense?
Women with large breasts often need to wear a nursing bra with a nursing tank top to get the support they need.
Most nursing tank tops are good for breast sizes up to DD. Anything bigger than that will probably require more support, especially if you're moving around a lot.
Wearing a nursing bra isn't ideal because it's one more layer you have to unhook or detach to nurse your baby.
However, a lot of moms wearing nursing bras still wear nursing tanks because of the comfort they provide. The low necklines also make breastfeeding easier.
Some women experience a significant increase in breast size when they nurse. They find that wearing just the nursing tank top isn't enough, so they also start wearing a bra.
Wearing both simultaneously beats having to buy new tank tops, but that is also an option. There are niche nursing tank tops designed for larger breast sizes, but they're harder to find and don't come in as many style options.
Nursing Tank vs. Nursing Bra
Is one better than the other? What's the difference?
Both a nursing tank and nursing bras are a must-have for new moms. They help your baby reach your breast faster, no matter where you are.
However, there are differences between them that can make it a hard choice. Here's a quick breakdown.
Nursing Tanks
Nursing tanks are discrete clothing items that most people won't know are maternity clothing. They're thinner, more comfortable, and faster than nursing bras.
They also come in various styles and colors, making wearing them outside an easy choice. You can layer the tank top with scarves, sweaters, and other clothes to make them fit into any typical wardrobe.
Nursing Bras
The main benefit of nursing bras is that they deliver excellent support to new moms.
In addition, you can fit the bra to your exact breast size to keep you in place whether you're nursing at home, in the park, or pumping while at work.
Nursing bras are also terrific for moms who want to breastfeed for longer.
They fit under regular clothes just like an everyday bra, so you don't feel like you have to wear maternity clothes longer than you want to.
Final Thoughts
You don't need to wear a bra under a nursing tank. This is because a regular bra will only make nursing more challenging as you struggle to move the cup aside.
Wearing a bra under a nursing tank makes the most sense when you're nursing and need more breast support to feel comfortable. In that case, you may want to buy a looser nursing tank that gives you room to fit your nursing bra in without feeling too tight.
Resources