*This post may have affiliate links, which means I may receive commissions if you choose to purchase through links I provide (at no extra cost to you). As an Amazon Associate I earn from qualifying purchases. Please read my disclaimer for additional details..
Pacifiers are a great soothing accessory and have been shown to lower a child's risk of SIDS by up to 90%. Apart from being calming and soothing, pacifier sucking can also have a pain-relieving effect.
Despite all these advantages, extended pacifier use can be addictive to toddlers, contribute to speech delays, and could affect the shape of the teeth leading to problems like a crossbite.
Weaning a toddler off their pacifier can be challenging at the start. However, if you offer them alternatives, they are likely to ditch the pacifier and accept the other soothing alternatives.
4 Pacifier Alternatives for Toddlers
Trying to wean a toddler off their pacifier can be tricky as they may not understand why they have to let go of it.
Fortunately, there are some items you can offer in exchange for the pacifier.
Here are six alternatives to consider.
1. Soft Toy
Toddlers love something plush and a stuffed animal is an excellent alternative to a regular pacifier.
A great example is the Disney Baby Classic Stuffed Animal. Your toddler can use it as a travel friend on airplanes and road trips. Moreover, it can act as a cute bedroom decoration.
2. Spill-Proof Straw Bottle
A spill-proof straw bottle is an effective method to wean your baby off their pacifier.
All you need is to offer your child water or milk with a bottle when they wake up or get fussy.
Using a bottle with a straw is not only comforting but also helps to wean your baby off from breastfeeding. The Nuby 3-Piece No-Spill Cup With Flex Straw is a great pacifier substitute. It holds close to 300ml of water, milk, or juice.
Apart from its unique curved design, the Nuby grooved design allows your child to easily grip onto the cup, which in turn improves coordination. The cup is dishwasher safe and simple to clean.
3. A Security Blanket
Having something comforting that provides reassurance is an excellent way to help a toddler weaning off a pacifier who has trouble sleeping.
A security blanket provides a sense of security and acts as a fantastic soother for your child to hold on to as he sleeps.
You can introduce the blanky during bedtime when reading books. Once your toddler accepts the blanket as a sense of security, you can take away the pacifier.
The Pro Goleem Elephant Security Blanket is a perfect option for your little one. It's made of premium, soft material, which means you won't have to deal with pilling or shedding. That makes it safe for your toddler.
Apart from being a blanket, it also comes fitted with an elephant stuffed animal, ideal for the baby to hold or cuddle.
4. Night Light Projector
A night light projector works for toddlers who have trouble falling asleep unless the lights are on. Using a projector not only provides the child with a sense of security but also distracts her from suckling on her pacifier.
The Moredig Night Light Projector Kids Night Light is an excellent buy. You can use the remote control to turn the projector on and off, adjust the timer, songs, or change the colorful lights.
Your toddler can listen to various sounds and enjoy the animal world or space world projection. The auto-off timer design allows you to set a timer so the functions will turn off automatically and save energy.
Extra Tips to Wean a Toddler Off Their Pacifier
Weaning your toddler off their pacifier right away could lead to behavioral issues. The child may become fussy and may have trouble falling asleep.
Rather than going cold turkey, you should make the process a gradual one.
Here are a few tips to help you wean your toddler off their pacifier.
Pay Attention to the Timing
Avoid taking the pacifier away during a situation that may be stressful to the child. That can include a long car ride, moving into a new place, or when the toddler is starting daycare.
Your child may need their pacifier to self-soothe in such a situation. Wait until there's some normalcy before you take their soother away.
Reduce Pacifier Usage
Start by limiting your toddler's pacifier use during the day. Allow him/her to have the pacifier for an hour or two when at home and slowly reduce this to 30 minutes a day.
Phase the pacifier out during the day completely and only give it at bedtime.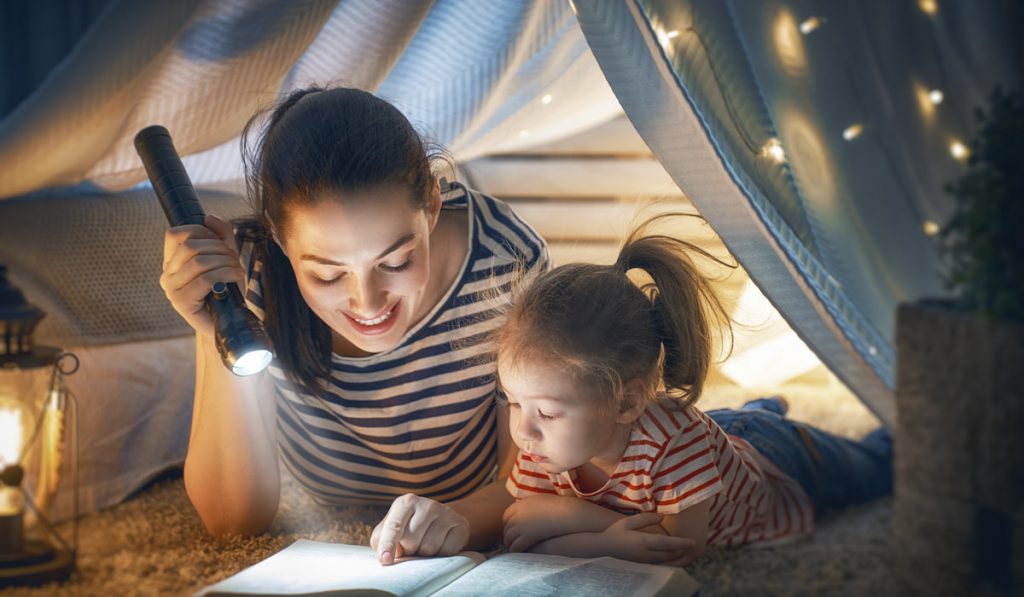 You can also start a new bedtime routine that doesn't include the use of a pacifier. Try reading a book after a bath and sing a lullaby to calm your toddler to sleep.
Explore Sensory Activities
Sensory activities are an excellent way to stimulate your toddler's senses and keep him occupied.
Sensory play also allows your toddler to engage in a way that helps him grow and develop, which leads to cognitive growth, language development, and motor skills.
Activities such as playing with dough, calming bottles, balancing the beam, or using sound tubes can help wean your baby off the pacifier.
Keep Your Child Busy
Distract your child during a meltdown. Play some music, take a walk, or read a book to your toddler before giving your child the binky. You can also offer some toys as a way to keep your child busy.
Make the pacifier less convenient to find and over time ensure that the binky is lost permanently.
Reward Your Child
Reward your child every time they go through a meltdown without using a pacifier. Tell your toddler how proud you are of them for giving up the pacifier and have a reward chart for every progress made.
Final Thoughts
Hopefully, you now have an idea of what to use to soothe your baby when he's fussy or can't sleep. Apart from the listed pacifier alternatives, you can explore other options like teether toys, dolls, car toys, or a bottle.
Note that the mentioned alternatives may not work for your child as every toddler is different. Explore various options and find one that works.
Resources