*This post may have affiliate links, which means I may receive commissions if you choose to purchase through links I provide (at no extra cost to you). As an Amazon Associate I earn from qualifying purchases. Please read my disclaimer for additional details..
Everyone loves a good baby shower.
Showers bring friends and families together to celebrate the beginning of a new family. It's an intimate party where you can celebrate the coming changes and build excitement for the new baby's arrival.
Showers are also a fantastic way for the community to show support and help get the new parents prepared by giving gifts.
However, people have divided opinions on parties for people who already have kids.
These are often called "baby sprinkles" because they're smaller parties. The expecting mom doesn't need as much stuff because they probably still have things from the first child.
Is a baby sprinkle tacky?
Anyone hosting or attending a baby sprinkle should ignore the naysayers. Baby sprinkles aren't tacky; they're just fine.
If you want to throw a party for a friend or relative who is having their second, or even fifth child, you should feel confident and build the party your way. Leave any negativity behind and have fun planning a party to celebrate the growth of a loved one's family.
Why Do People Think a Baby Sprinkle Is Lame?
It's typically impossible to match the excitement of being a first-time mom.
There's so much happening and so much to get ready for. Baby showers are full of stories, games, and gifts. It's a wonderful way for people to show support for expecting moms they love.
Still, you're going to run into people who will complain about baby sprinkles and say there's no point. However, these parties are becoming more popular, so people have a split in how they view them.
Below are some common negative perceptions about baby sprinkles and how you can overcome them.
You've Already Had Your Party
One reason people think baby sprinkles are tacky is that the parties just don't hold up. There's much less of that eager anticipation for the next baby.
In addition, older people may not have ever had a baby sprinkle, so they'll question whether going to one or giving more presents is all that necessary.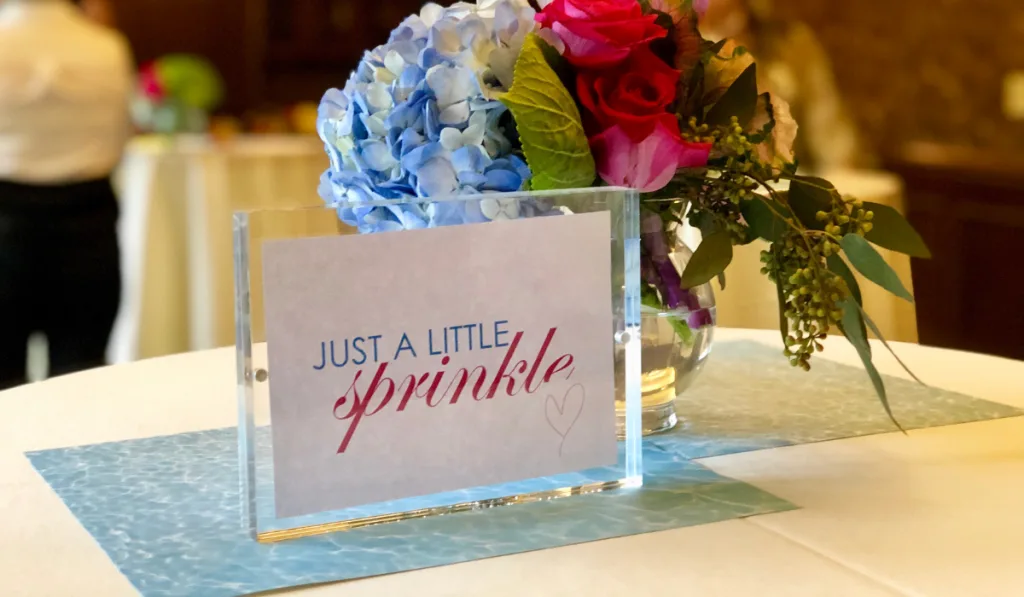 What to Do
Announce that the baby sprinkle is a small gathering of intimate friends.
Shrinking your circle makes it a more intimate party. Even people who question the idea of a baby sprinkle will come because they will feel like they belong to an exclusive club.
Skip the games that normally accompany a baby shower and, perhaps, shorten the timeline. Instead, dress it up as a gathering for friends to celebrate a pregnancy.
You Have the Stuff You Need
Some people think baby sprinkles are tacky because they think it comes off as a bit greedy. They think they already gave you a gift at your first shower, so they don't feel like they need to provide you with more.
What to Do
One way to avoid any negative perception is to tell people to give clothes or other small gifts.
You don't need to register for things like strollers or car seats. Also, don't pressure your friends to give large gifts because not everyone has baby sprinkles.
People Are Jealous
Jealousy is a fact of life. Not everyone has baby sprinkles, but most people would love it if someone offered to throw them a party to celebrate their second or third baby.
Sometimes people are jealous that they didn't get a baby sprinkle, but they are invited to go to one. It's like they have to keep giving gifts when their second or third child has to wear hand-me-downs.
What to Do
It's hard to change the way people feel.
As the host, all you can do is try to make everyone feel welcome. Emphasize how much the expectant mother would love for the people to be there.
You may have to massage some egos, but ultimately you can't sweat it when people complain because they're jealous.
When Do Baby Sprinkles Make Sense?
OK, so it may be a bit tacky to throw a baby sprinkle if there's a big gap between kids.
For example, if you have a child who's outgrown everything, you probably have plenty of clothes and gear for the new baby. So, yes, it's nice to have new stuff, but you shouldn't expect other people to buy it for you.
Also, people are more likely to be established by the time they have their second child. You're older and are, hopefully, more financially stable. Odds are you're in a better position to purchase what you need.
However, sometimes baby sprinkles make perfect sense and are a great way to support someone having another baby. Here are some examples:
Twins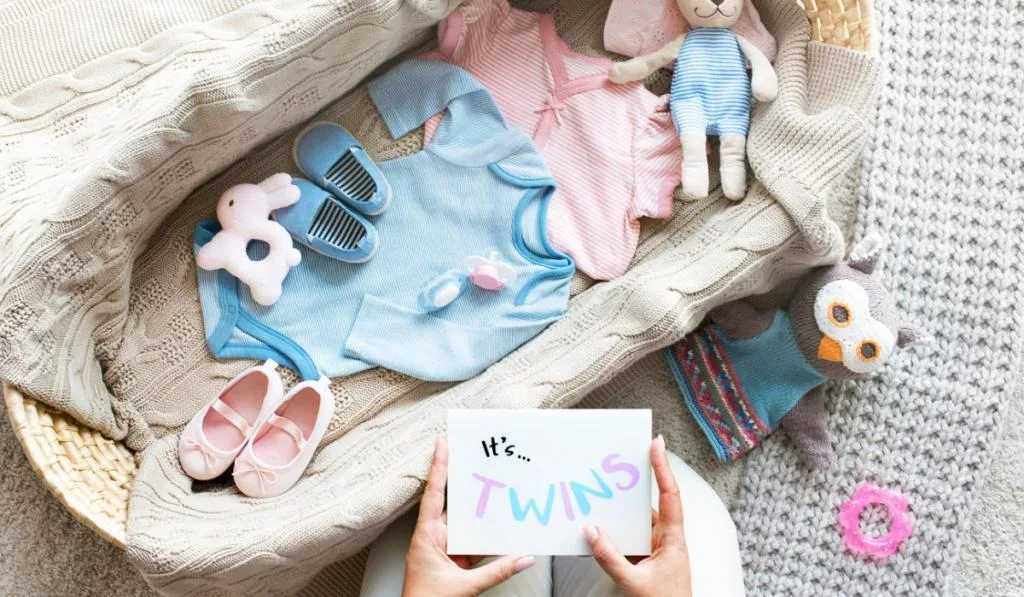 A mom might have enough stuff for one infant, but what about two?
If someone is having twins, they'll need double everything. Depending on their circumstances, that can cost a lot of money.
It's normal for the community to come together to set them up for twins.
Different Sexes
What if everything they have is pink, but they're having a baby boy?
Yes, it's perfectly fine for baby boys to wear pink and purple, but the parents may also want onesies with baseballs and other boyish supplies.
Struggles With Infertility
Sometimes pregnancy should be celebrated in a big way, even if it is their third child.
Some couples go through tremendous struggles with infertility. Getting pregnant is very hard for them, so any successful pregnancy is a fantastic reason for a nice party!
Final Thoughts: Strike the Perfect Baby Sprinkle Tone
Don't let the negativity convince you that baby sprinkles are tacky. Instead, focus on what you're doing for your friend or relative, and leave everything else by the wayside.
Have a fun party that shows your love for the expecting mother and make it a close gathering of good friends and family.
It may not have the pomp that a baby shower has. Still, baby sprinkles are a ton of fun because they typically don't have the same anxiety regarding preparation, invites, decorations, and everything else involved.
People come with lower expectations, so anything you do will be a huge surprise and very much appreciated by everyone who comes.
Resources