*This post may have affiliate links, which means I may receive commissions if you choose to purchase through links I provide (at no extra cost to you). As an Amazon Associate I earn from qualifying purchases. Please read my disclaimer for additional details..
First off, congrats! You are expecting and hoping to get the important stuff for your baby before he or she comes. Or you are making a baby registry and want to include all the important items.
It's a rollercoaster of emotions for all new parents between when they discover they are having a baby and when the baby finally comes.
It can be very overwhelming deciding what to buy for your baby, especially when there's something new and seemingly important in your face every time you're on the internet. This can be quite frustrating especially if you're working with a budget.
This blog contains the bare minimum essentials you will need for your baby.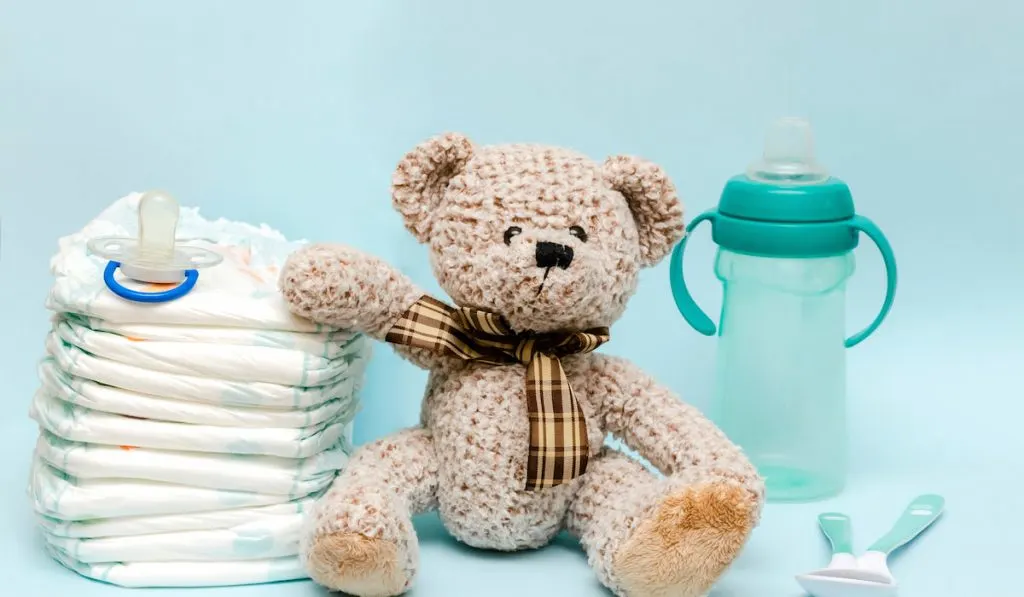 When Is the Right Time to Shop for My Baby Stuff?
With stuff like this, there is no definite time to begin shopping for the baby. Most parents prefer to start early, so they kick off the shopping in their first or second trimester. While others do not buy anything until when the baby is well on its way.
The latter is most common in returning parents. However, if you're new parents, it is easier for you to start the shopping early and take your time in crossing off your checklists so you do not miss anything.
This is also the best approach because carrying a growing baby is hard work and requires a lot of rest. You should start early so you can take your time in the shopping process.
Six Categories of Must-Have Items for Your Baby
We have decided to break this into categories of baby essentials to make it easier for you to carry out your shopping.
Baby Clothes
These are undoubtedly THE most important thing your baby needs. Imagine finally meeting your baby after the long-awaited 9 months and there are no clothes to protect him or her. It's a cold world out there. Your baby needs clothes to provide external protection for them.
Baby clothes do not come in the regular sizes as we know. They are sized with age which includes newborn, 3 months, 6 months, 9 months, or 12 months. This usually means babies between 0 to 3 months of age can wear the 3 months size.
Babies between 4 to 6 months can wear the 6 months size. Although, this greatly depends on the size of your baby as some 3-month-old babies sometimes wear clothes for 6 months and above.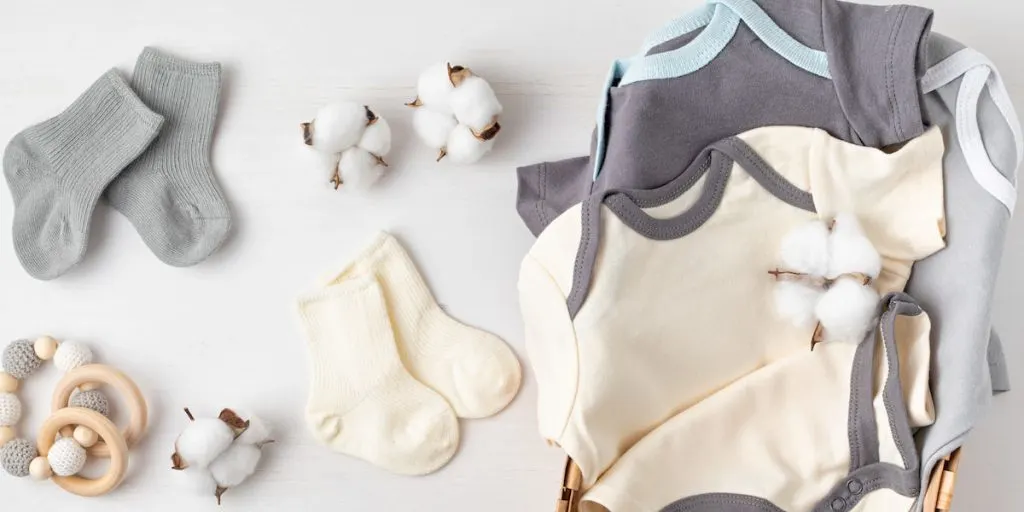 Since we can't be certain of the size babies will come in, you can buy clothes for 3-month-olds for your newborn. Do not go overboard with the number of clothes you buy for your newborn as they tend to outgrow them very quickly. This might be a waste if you are sticking to a budget.
When choosing clothing for your newborn, always prioritize comfort over beauty. Choose clothes made with soft and durable fabrics. Avoid clothes with too many designs such as beads, ribbons, dangling strings, etc. These can easily be choked on.
Also, consider choosing clothes made with organic materials. These fabrics are often softer and less abrasive than synthetic materials. Do note that organic options are more expensive.
Here are some examples of clothing pieces for your baby.
Baby Pajamas. Add about 3-5 comfortable sleepwear items to your shopping list. The pajamas can also double as indoor wear for playing in the home. Prioritize the ones with snap buttons or zippers that run from the neck to the legs. They are easy to put on and take off. Get a mix of short and long sleeves for different weather.
Onesies. You can never go wrong with having 5-7 onesies. These are also known as baby bodysuits. They are worn over the head and usually have a snap button at the bottom. This is perfect when going out as it is very easy to change a soiled diaper. There are a million and one designs available for onesies, so you have a large range to choose from.
Leggings. A few of these should also be on your list. Stretchy pants can also be used in place of leggings. They offer extra snug fittings for your baby.
Shirts. These are necessary additions to your baby's closet. Remember to go for the ones with zippers and snap buttons.
Outdoor Outfits. These are outfits for church, parties, and visiting. Your baby's equivalent to your date night and party outfit.
Socks and Gloves. 7-10 pairs of baby socks and gloves. These protect the feet and palms of your baby. Baby gloves usually have an elastic string at the wrist to keep it in place.
Shoes. One or two pair of shoes is just enough for your newborn. Avoid hard-soled shoes and go for soft or cloth-soled shoes.
Changing Necessities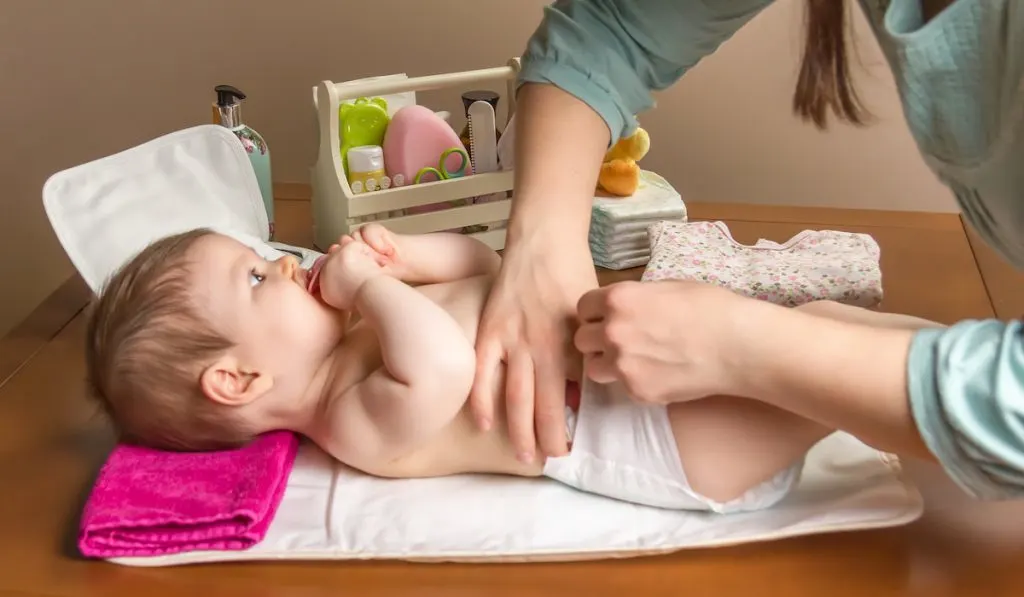 Diapers. All newborns eat, sleep, cry, and poop. You have to be prepared for all of this. Your baby will go through 10-15 diapers in a day when they first arrive. So, you'll need an unending supply of diapers for that. It is best to use disposable diapers for your baby, especially in the first few months before switching to washable diapers.

Baby wipes. Wet baby wipes are must-haves for cleaning up the messes of your baby. Choose unscented baby wipes as the scented types have more chemicals.

Changing table. A changing table will make your life as new parents easy especially when you need to change your baby's clothes or diapers. Alternatively, you can use any flat surface like the top of your bed. This can be difficult and uncomfortable for new mothers, though, especially after a caesarean section.

Diaper rash creams and powder. This helps prevent and cure rashes formed on your baby's bum from wearing diapers.

Diaper bag. Get a bag that can contain all your baby's needs. They are perfect for when you are on the move.
Equipment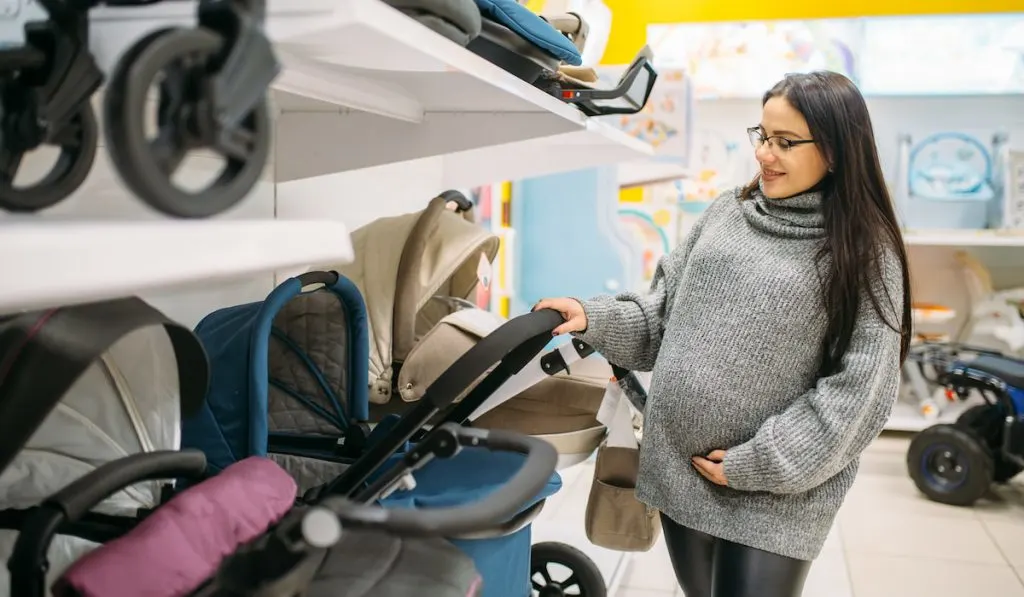 This gear will help in the daily care of your baby. It is designed to make things easier and stress-free.
Baby Carrier. This can also be in form of a wrap carrier or a baby sling.
Car seat. If you plan to bring your baby in your car while you're driving, a car seat is non-negotiable. Always check that your car is compatible with the car seat you want to buy.
Baby stroller. For taking your child outside in good weather and not carrying them the entire time.
Sunshade for the Car Windows. If you live in a tropical region or your baby is arriving just in time for summer, you should invest in sunshades for your windows to protect your baby from the sun when they are in the car.
Baby crib and mattress. This is also known as a baby bed. Your newborn will sleep better in a crib than in the bed with you. Buy bigger cribs that your baby can grow into over time. The mattress should be soft and comfortable for sleeping.
Feeding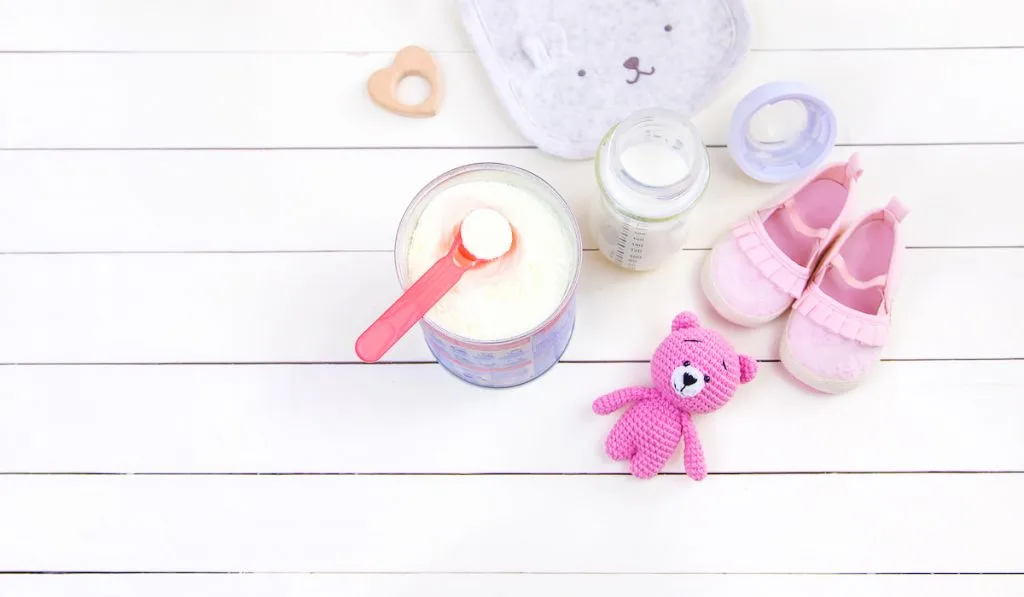 Breast and bottle-feeding tools will help you in the feeding process of your baby.
Nursing Pillows. This helps to support your baby in a comfortable position while breastfeeding or bottle-feeding.
Bibs. These are worn around your baby's neck to prevent food spillage or drool from ruining their clothes.
Baby feeding bottles. Self-explanatory, but essential, even if you breastfeed. There are many styles to choose from so you may have to experiment to see which your baby prefers.
Baby formula. If you are not breastfeeding, you have to get the right formula for your baby. You may have to buy different brands to find the one your baby prefers.
Bottle brushes. These are used for washing the feeding bottles.
Bathing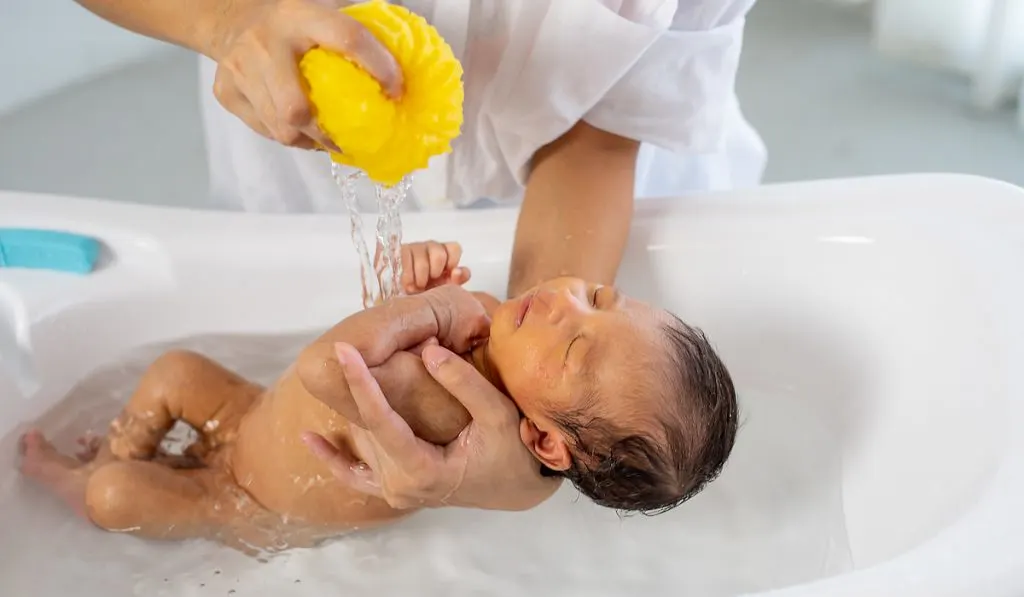 You will need these items to comfortably and safely bathe your new baby.
Entertainment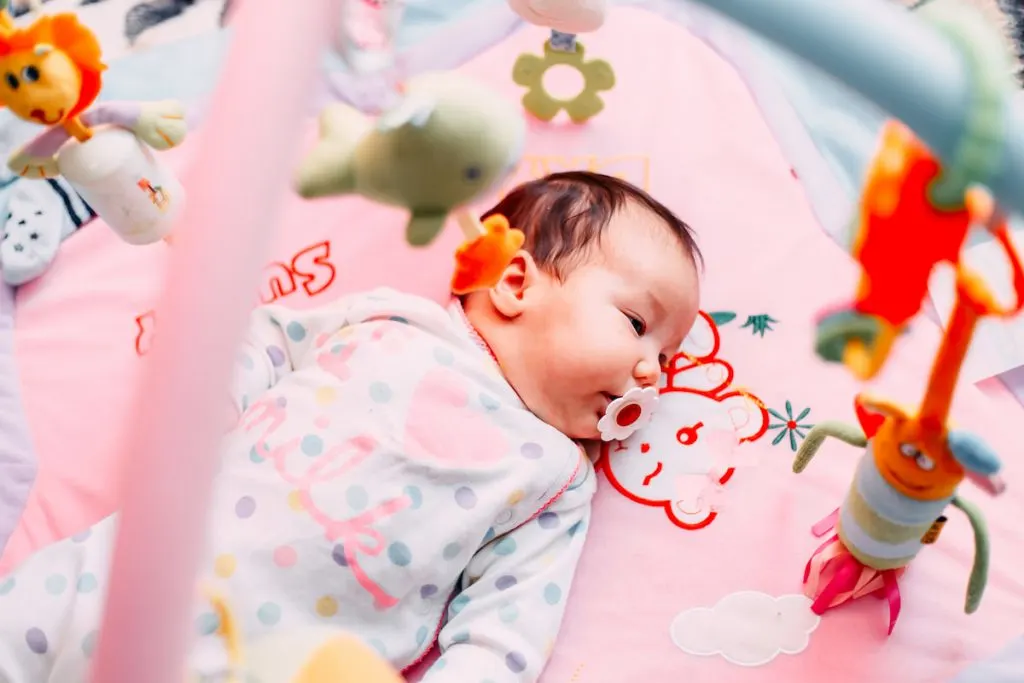 You will want to keep your baby entertained and learning as they grow and as you need to start going about your daily activities.
Pacifiers. These are especially helpful when babies start teething.
Final Thoughts
Having ticked all the boxes of your baby's checklist usually gives you this feeling of confidence to know you are prepared for the arrival of your loved one, more so if you are first-time parents.
This article provides the essential items your baby will need once they touch down on earth. Remember to choose quality products that are made with baby-friendly materials.
Resources