*This post may have affiliate links, which means I may receive commissions if you choose to purchase through links I provide (at no extra cost to you). As an Amazon Associate I earn from qualifying purchases. Please read my disclaimer for additional details..
The big day is approaching and you want to make sure everything is ready!
It's an exciting time. The birth of a child is filled with wonder, stress, and all sorts of other craziness.
For months, you plan and you make lists about what should be done and when.
You conference with your doctor, make hospital arrangements and buy a TON of stuff.
You want everything in place early on to make sure everything goes as perfectly as possible.
Part of that is packing the right things in your hospital bag. But how soon should you pack? Is there such a thing as too early?
Generally, to be on the safe side, you will want to pack your hospital bag at around 35 weeks just in case you go into labor early.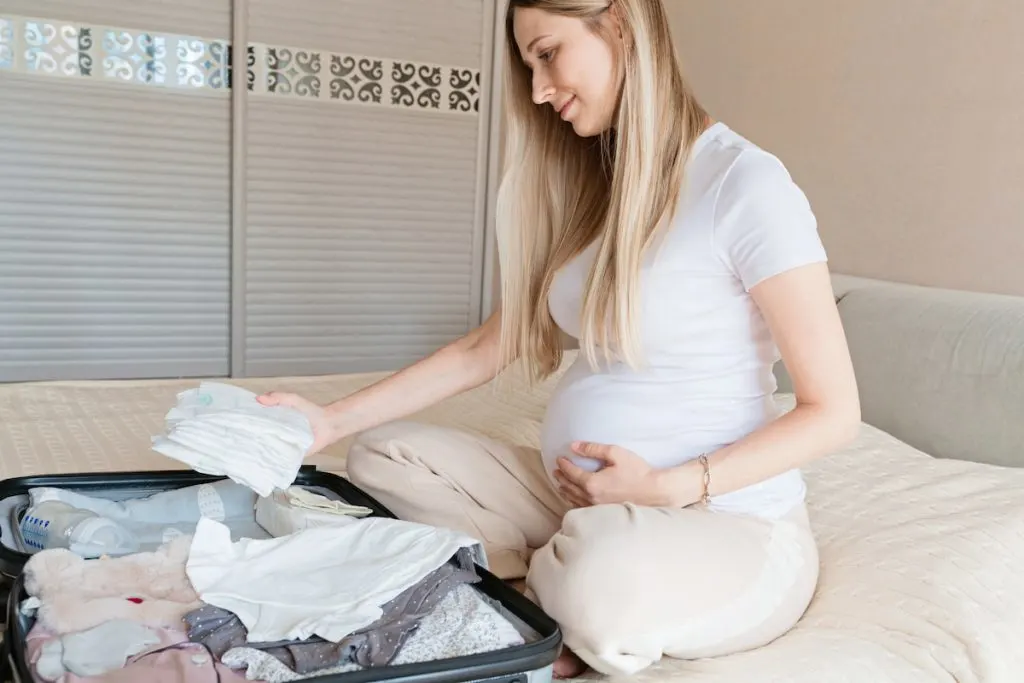 It happens all the time, and you don't want to be caught off guard and rush to the hospital without things that will make the birth and your stay there comfortable.
Packing super early is a good idea because it means one less thing you'll have to worry about.
However, some things can be put in your hospital bag weeks or months ahead of the birth, and some things will need to be last-minute additions.
Here is some advice on what you should pack.
Most Things Can Be Packed Weeks in Advance
Prospective parents can buy things for the baby and that they'll use in the hospital well in advance.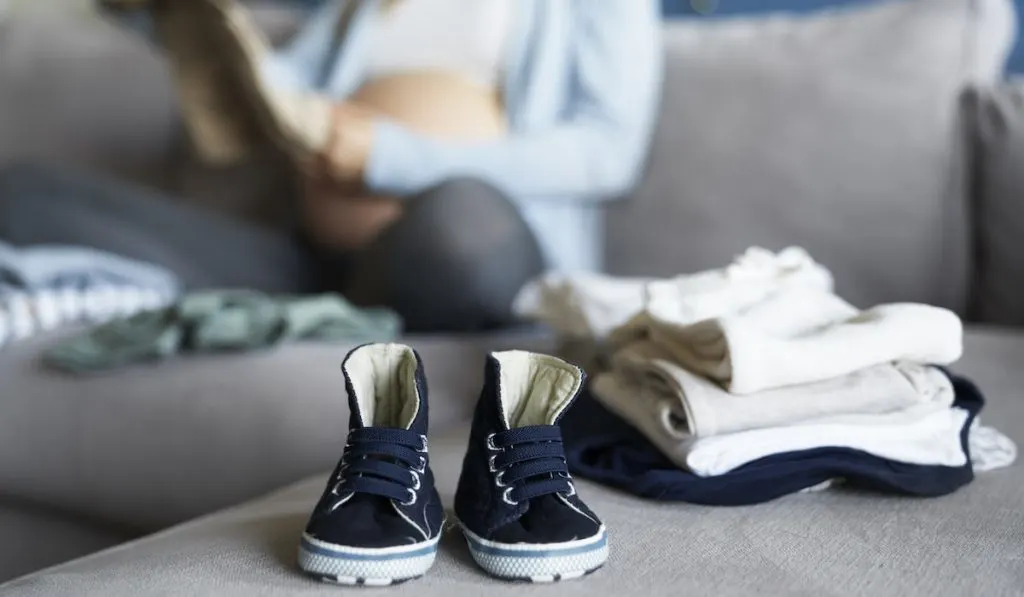 For the baby, you can sort out things like:
Diapers
Baby clothing
Pacifiers
Formula
Bottles
You want your baby, of course, to have nice things that you've picked out for them.
Don't stress about it too much because the hospital will have some supplies if you get caught in a pinch and need something like more diapers if you run out.
Pack 3-4 changes of clothing for your little one.
If things go well, you're only going to be staying at the hospital 1-2 nights, but babies throw up and make messes outside of their diapers all of the time, so more options will keep them in fresh, clean clothes.
If you do end up staying longer, hopefully, your partner, a family member, or a friend can run home and replenish your supplies.
For mom, you can also pack the following things well ahead of your due date: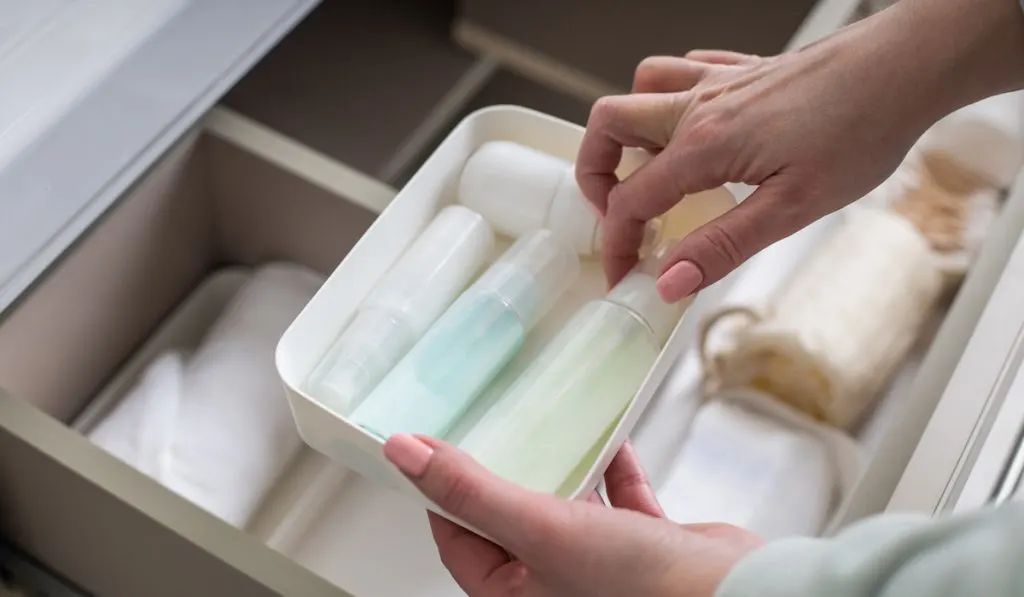 A change of clothes – You're going to be in a hospital gown a lot because of delivery and if you're starting to breastfeed. But you're going to want to feel fresh as you leave the hospital.

Toiletries – Bring shampoo, conditioner, and whatever other toiletries you need to feel your best in the hospital shower.

Pajamas – Some hospital beds are better than others. Pack some comfy pajamas to get the best sleep possible.

A book – Labor for some people can last for what seems like ages. Also, if you're on an epidural, it can even feel non-eventful. Bring a book if you like to read.

Camera – If you've got a nice camera that you want to use to document the first few days, pack that as well.

A nursing bra – if you're planning on breastfeeding, try out nursing bras weeks in advance and find one that's comfortable to wear and pack it.

Your favorite drinks and snacks – You're going to be up late at night when the cafeteria options are limited. Sometimes you may be stuck with vending machine items only. Bring some of your favorite snacks and drinks to get you through.

Nipple cream – Some people don't understand just how painful breastfeeding can be. It takes time to develop some insensitivity.

A nice towel – Packing a plush towel, along with your toiletries will make your shower in the hospital after giving birth so much better.

Adult Diapers – Things are going to hurt and there will be bleeding after the baby comes. The hospital will have padding with mesh underwear to hold it in place, but a lot of moms say adult diapers are more comfortable.
Things You Should Grab and Pack on Your Way to the Hospital
For most parents, there are a lot of things that don't make sense to pack weeks ahead of schedule because you need them up until the moment you go to the hospital.
Don't forget these things though, because they are often the things you need the most!
For example, it may not be practical to pack a phone or tablet charger a month before your due date because you need to use it at home.
But if you forget it, someone's definitely taking a trip home to get it!
Here's what should go in your hospital bag the day of: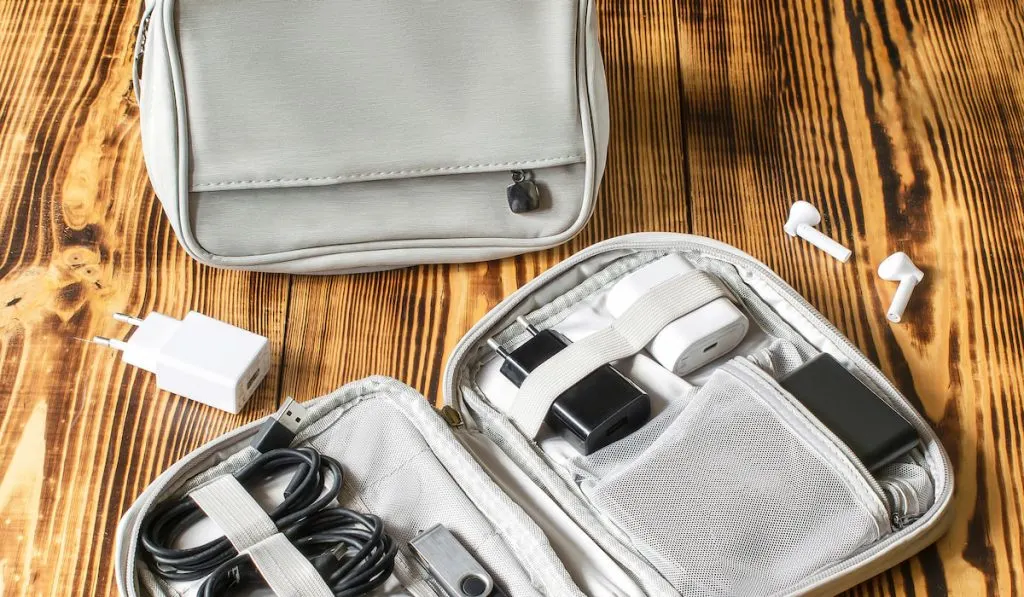 Electronics (phones, tablets, computers)
Chargers
A long charging cable – there may not be an outlet right next to your bed.
Your pillow – Hospital pillows aren't always great.
Toothbrush
Portable speaker – If you want to listen to music in labor or afterward.
Your partner can pack a separate bag for their things. What they pack will depend on whether they're spending the night or not.
Your bag should have baby essentials and your things so they're easier to get to and you know where everything is.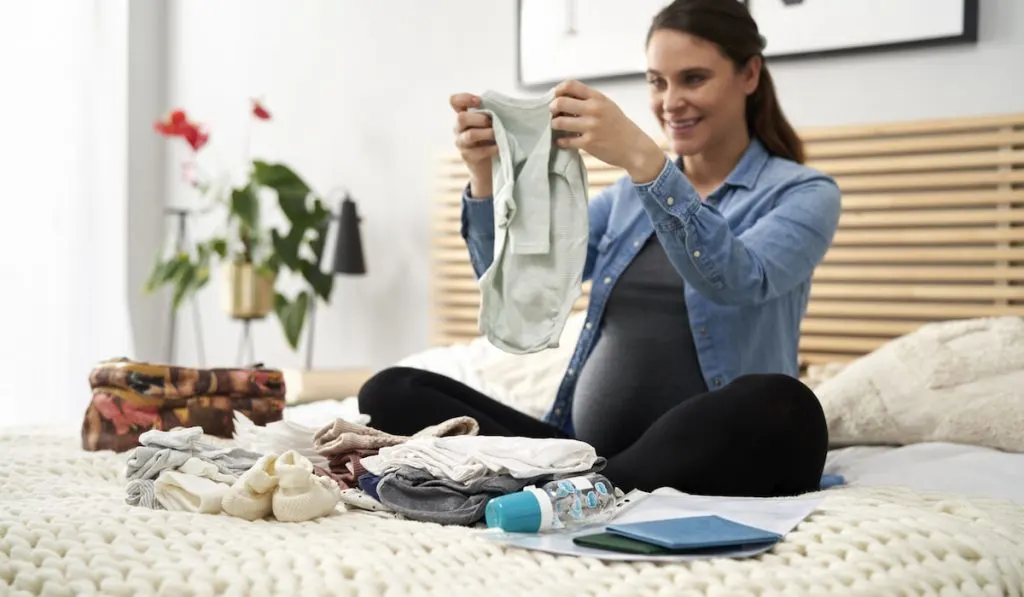 Should You Pack Early If You are Having a Schedule C-Section or Induction?
Yes. It's one less thing you have to worry about.
Going into the hospital is going to be stressful, and if you're having scheduled surgery or are being induced, there can be even more anxiety.
Get it out of the way by packing weeks before you arrive at the hospital.
If you are in a real pinch, you can always ask someone to make a run for you, but these basics should get you through smoothly and make sure it's a positive experience for you, the baby, and your family.
Most hospitals are also well-stocked and can get you what you need.
It may not be the best quality stuff, but it does the trick.
Resources